The upcycle
Amsterdam Sweater
This Awesome sweater is made by local craftswoman/hero Bell. Check it out Now exclusive at THE UPCYCLE shop!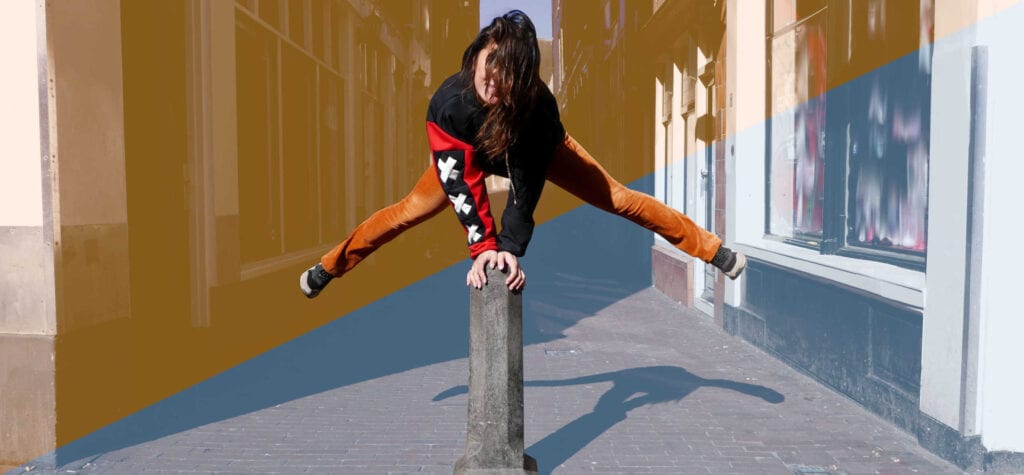 Upcycled products, that is what we design. By doing this we created an Upcycle shop full of recycled gifts for you to explore. If you can imagine it, it can be done. We exist to create things of enduring value. We are driven by big dreams, yet understand the power of starting small.
Local. Together.  Always aiming for social impact in the process of our Upcycling and recycling adventures. Some call us artists, dreamers or creators. We prefer to be seen as makers. Optimistic. Cheeky. Colourful. And in love with the endless opportunity that resides in creativity.
Our source of inspiration? Waste… Yup. Discarded stuff. Useless materials the world gave up on. Where others see waste, we see food for creativity. An ocean of opportunities. With this we design Recycled design products and Upcycled gifts for you to enjoy!
By transforming used materials into functional design products, we help and stimulate people to look different at the resources around us, while contributing to a circular economy together.
The ultimate goal? Make waste extinct. After all, it is nothing else than material in the wrong place.
Recycle And Upcycle Workshops
In this upcycle workshop we tell you all about our principles. If you want to learn what the difference is between UPcycling and Recycling this is for you! We tell you how to start designing with that what other see as waste. We create value out of discarded stuff, wanna join and be a Circulair Entrepreneur? 
Recycle a plastic bag notebook
Plastic… maybe the most wasteful  product on the planet. But also a beautiful material. In this workshop you're going to recycle plastic bags into your own designer notebook! Ready to be a hands-on recycler and learn about this unique material on the way?
Upcycle bike waste into jewelry
The most used vehicle of our tiny country, the BIKE! Because we go everywhere with our bikes we also have a lot of materials that we can us to Upcycle! In this workshop you get your hands dirty while making your own jewelry or belt while learning about Upcycling. Feel like joining the world of sustainable designers?
Because we also believe in social impact
All The upcycle gifts and products that we can't make ourselves are produced by social workshops. These are workplaces where people with a disadvantage to the workforce get back to it and reintegrate into society. Proudly they produce sustainable products for you!
Hero's from The upcycle Family
These are Upcycling craftsmen and women that we cooperate with finding new solutions for a Circulair Economy