Which sustainable upcycled belt would you wear?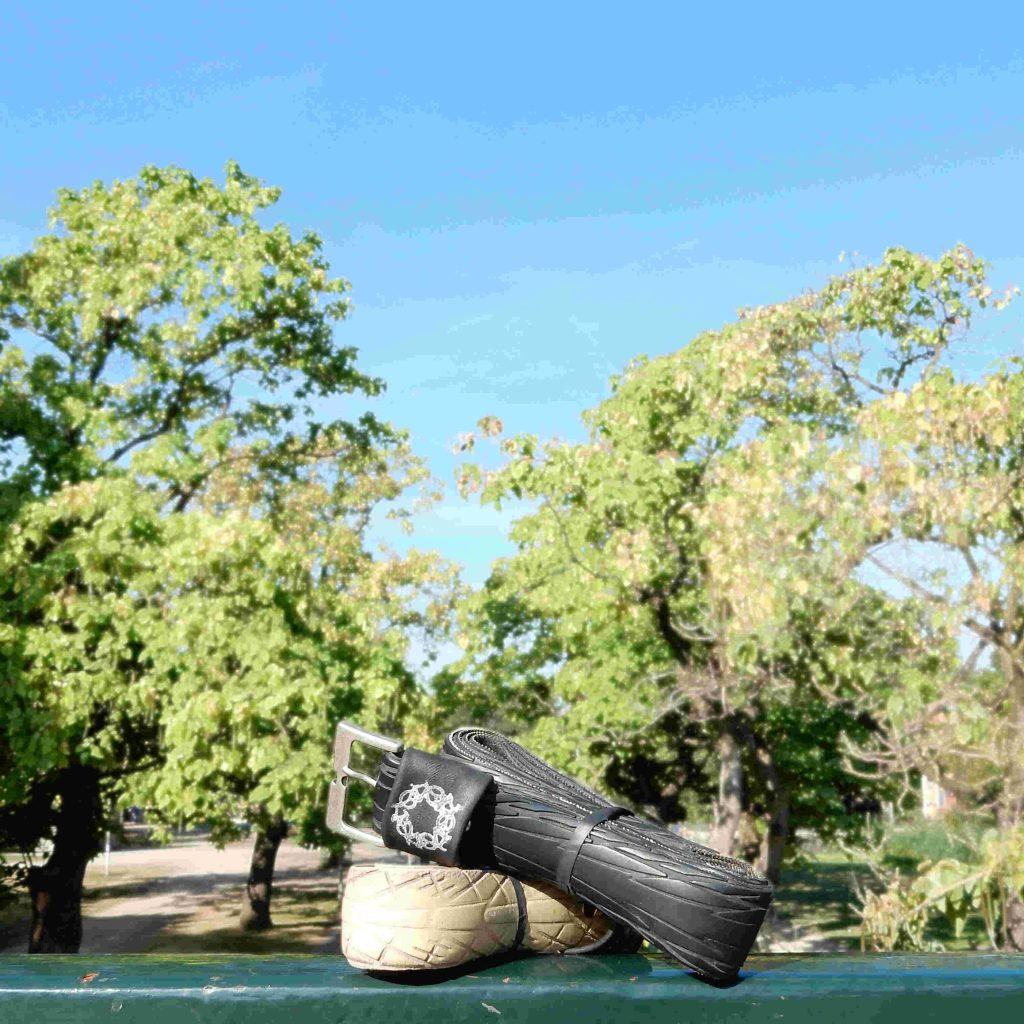 A belt made of the most used vehicle in Holland the bike. We used to Up-cycle old bikes but than we found out that we had a lot of leftover material. One of the most polluting and toxic waste material is tires. So we thought of a way to reuse this strong and flexible material to hold up your pants! All tires are unique so look for the one you like the most and try it on! We can custom design it to your size.
FINDING TIRES
We mine the tires at local bikeshops and our partner SWAP Fiets!
 SUPERDUPER CLEANING
These guys have seen a lot of street… So we spent a lot of energy and time in cleaning these badboys!
CUTTING AND ASSEMBLING
We cut the edges and perforate 5 to 7 holes at the end. Than we assemble the buckle and viola!